Just Like Cars, Air Conditioners Need Maintenance Too…
Let Us Stop Your Problems Before They Occur…
20 Point Inspection / No Measures
Inspect Ductwork
No Preventative Tasks
Report On System Condition
.
.
.
.
Preventative Tune-Up
20 Point Inspection W/ Measures
Replace Burnt Wiring
Inspect DuctWork
Report On System Condition
.
.
.
5 Year System Re-Condition
$199.00
Replace High Temperature Safety
Re-Surfafe Flame Sensor
Replace Roll Out Safety Switch
Commission Furnace Btu Input
20 Point Inspection W/ Measures
Replace Burnt Wiring
Inspect DuctWork
Report On System Condition
Preventative Maintenance Agreement
Join The No Trouble Club…
* 2 Preventative Maintenance Visits Per year
* No Overtime Rate
*Priority 24 Hour Service
*5 Year Warranties On Repairs
*10% off All Repairs
*Free Replacement Thermostats If They Fail
*No Service Fees, if It Breaks
*We Stop Your Trouble Before It Happens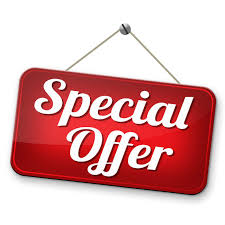 Switch To Las Vegas Air, We'll Honor Your Existing Contract.
Just show us you agreement with any company and we'll honor, match or beat it.
We'll Show You What Your AC / Heater Is Missing.
What We Do During A Preventative Maintenance Visit.
Proper Maintenance is a 3 part process. Cleaning, Mechanical & Design
1. We address the cleanliness of the system in general and specifically the coils.
We will hose down the coil to remove any debris. A cleaner will be used when necessary.
We remove rocks and debris from the inside, rejuvenate the panels and clean the wires to prevent tracking.
Once the system is clean we will get accurate readings on the mechanical.
2. We test all the mechanical components for life expectancy, capacity and output. If anything tests out of range we would recommend replacing that part  before it causes more serious trouble.
3. Once our machine is running mechanically sound we move on to testing the duct leakage duct, design, static pressure and charge. The static of an air conditioner is vital to a long life. When static pressure is off due to bad duct design or system design a lot happens. The amp draw can rise causing higher electric bills, increased mechanical failure, burnt circuit boards due to the increased draw and faster rust and corrosion due to increased moisture removal which also drops the humidity in the home.
As you can see our tune-up is the most comprehensive tune-up around but this is how we can confidently say "this machine is service and designed according to manufacturer recommendations. And we should expect many years of trouble free use".
Bottom line After we inspect your system were comfortable and you should be too.
And in the unlikely event of failure, well rush over at no cost to you 24/7 making your machine, our machine.
Air Conditioning Maintenance could be the difference in your ac system lasting 10 years or lasting 20 years.
Nobody would ever dream of letting their car go 100,000 miles without so much as a tune up or an oil change. But that's exactly what an air conditioner does in a Las Vegas summer; it goes 100,000 miles or at least equivalent in run time. These machines are designed at 105 degrees but, we all know it can get as hot as 115+ degrees in Las Vegas. Air Conditioners do not do well at those temperatures and that is why you need to some routine maintenance to ensure your air conditioner continues to blow cold.
How often should I have my heating or air conditioning tuned up?
If you'd like to avoid needing air conditioning repair in the middle of summer. The best thing to do is give your air conditioning a good cleaning and a good once over every year about a month before summer. Also, give your furnace the old eagle eye once a year right before winter. There are times when you will look at your furnace and say oh, there was nothing wrong but, what about that one time when you catch a small problem before it became a big problem. That one time will save you some head ache and some money. The furnace absolutely needs to be checked for mechanical function, safety and rust every year.
Club Maintenance Agreement Yearly

$150

Join Our Club, Receive benefits Listed above.


Club Maintenance Agreement Monthly

$11.25

Monthly Maintenance Agreements Are Good For The Year Billed Monthly.


One Visit to Perform A Maintenance Tune & Clean


Tune-Up Additional System

$49

Each Additional System After First At $79

Why do I need heating and ac checkups?
Here's The 6 Big Reasons Why.
1. Carbon Monoxide
Every time your home furnace turns on, it generates carbon monoxide. That C02 is supposed to be inside a sealed metal chamber and vented out the flue pipe exhaust. Sometimes the heat exchanger can crack or the flue can be blocked or not pitched right. Either way the cause can be unwanted carbon monoxide finding it's way into the homes livable or breathable space. Safety is the number one priority, That is why when we perform a winter time heating system check up. We inspect the flue and heat exchanger first to be sure your family is safe  and can rest assured and worry free. 
2. Compressors
A new compressor will turn on and pull a normal amp draw like 8-20 amps but a compressor that is starting to seize up inside will show it by pulling more power to get started. Example: A failing compressor might pull 30+ or even 60+ amps on start or for the first ½ a second then drop down to pulling constant 8-20 amps depending on size. This symptom is a preview to doom, but we can slow down the degrade by installing a start capacitor. A start capacitor will help the compressor get started so it doesn't have to pull all that power to get started.
3. Insulating and sealing
During maintenance or whatever you call it. You should always look for broken seals anywhere around your return air or supply air ductwork connections. Leaky duct work can more than double the hvac portion of the energy bill and bring in a whole lot of unwanted dust debris and allergens. It's very easy to simply crawl through the attic and inspect for leaks.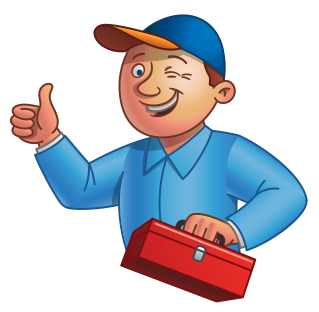 4. Burning Wires
During a central air conditioning checkup, we are looking for wires that may be showing signs of fatigue or burning. Catching them now and repairing or replacing them before they burn completely off can save you a compressor or a motor.
5. Dirty or Rusted Coils
You always need to inspect both the condenser coil and the evaporator coil to verify that they are not rusted or clogged with dirt. If a coil is rusty we know it could rust a hole and all the Freon leaks out or through the bottom and water leaks out all through the attic. With the potential for this type of damage we always inspect both coils before giving a system the all clear.
6. Drain Pans and Lines
Air Conditioning produces water. Clearing of the drain lines is very important as they do exactly what they sound like, they drain water outside. If these clog up, the water could back up and overflow, destroying your ceiling. That's why it's important to blow both drain lines out with a high pressure inert gas like nitrogen. It's also important to inspect the drain pan for rust as you know what happens when the bottom of the unit rust's a hole in itself, "can you say water leak".